Find your next Facilities Management partner today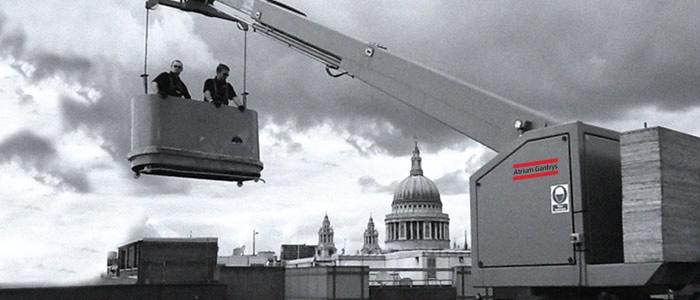 Atrium Gantrys
01634 711200
Atrium Gantrys are one of the UK's most experienced specialists in the design manufacture and installation of permanently installed internal and external access equipment.
With a combined 93 years' experience in the industry, the Directors of the company offer fully accredited and extensively proven standards of design, manufacture and installation which provide for the optimum, most professional, service to Architects, Engineers and Property Managers.
Inspection, Maintenance and Servicing of every installation by the industry's most experienced engineers are available from our Service Division.
Atrium Gantrys Maintenance Limited was established in 1991 and was set up by the Directors, following at that time, 35 years of previous experience in the industry, to provide a complete service to its Customers.
Maintenance & Servicing
Atrium Gantrys Maintenance Limited will give you the assurance that a maintenance contract for the Access Equipment at your premises will be maintained to the highest standard by our fully qualified and experienced Engineers.
Once a contact is in place our administration department will ensure that the quarterly visits and tests are booked with the building manager in good time to keep the system available for your operatives to use with as little disruption to you as possible. When required we will work with the Insurance Inspectors to coincide with one of our visits in order to save you costs as well as attending to any issues that the Insurance Inspectors may raise. This will keep any downtime of the equipment to a minimum.
Following the successful load test we will issue a valid Test Certificate for you records. Our Engineers are also trained to Install and maintain Mansafe systems as well as installing and maintaining eyebolts, fixed ladders and balustrades. Atrium Gantrys Engineers will also provide Training to your Building Staff, window cleaners or any other parties required who may wish to use the equipment and will issue Training Certificates.