Find your next Facilities Management partner today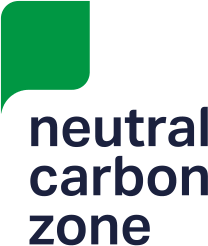 Neutral Carbon Zone
0845 094 5976
About us
The world has a challenge on its hands. We must rapidly reduce global emissions to secure a liveable future. Now is the time to turn targets into strategies.
neutral carbon zone (NCZ) is a unique carbon management and certification platform that monitors, reports on and facilitates the reduction and balancing of emissions throughout the value-chain for companies within the FM sector. This means as an NCZ member you can manage the emissions of your organisation, services and supply-chain, all within one platform.
We work with businesses to measure, reduce and offset their emissions, setting them on a clear path to carbon neutrality and beyond.
Our platform monitors, reports on and manages the environmental impact of all organisational and operational activities, thus providing the ability to achieve carbon neutrality as a business, and as a product or service provider.
We also provide access to a vast range of trusted and approved suppliers that can deliver the necessary requirements for a targeted and bespoke decarbonisation programme ensuring the most appropriate approach is taken and a successful outcome is achieved. This can take the form of improved energy management and procurement processes, solar PV installations, voltage optimisation, EV fleet transition analysis, waste management solutions and much more.