Find your next Facilities Management partner today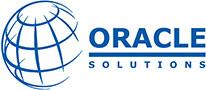 Oracle Solutions
0844 245 1724
Oracle Solutions – Providing commercial asbestos surveys, removal and disposal, training, management and contaminated land remediation services to businesses throughout the UK
Oracle Solutions is the UK's leading licensed and accredited (UKAS accredited inspection body No. 4600) asbestos professional.
We provide the full range of asbestos services for a truly "One-Stop Shop" experience for every client.
Everything from asbestos surveys, training, management and air testing through to asbestos removal, asbestos waste disposal and collection and contaminated land remediation.
Our team of highly trained and experienced asbestos professionals pride themselves on giving you the safest, highest quality and fastest service you could ever find.
Oracle Solutions is one of the UK's leading accredited asbestos consultants UKAS Inspection Body ref. 4600. We provide a range of accredited asbestos management services including asbestos sampling, asbestos survey, removal and UKATA training to commercial clients throughout the UK.
Oracle pride itself on delivering a high quality and efficient service to manage the effective identification and safe removal of asbestos-containing materials from our clients commercial premises in accordance with the latest control of asbestos regulations and health and safety guidelines.
Since 2008, Oracle has gone from strength to strength and has grown into an award-winning, fully licensed and accredited asbestos management company and trusted organisation to many uk businesses in a variety of industries and sectors.
Our Services
Asbestos Removal
HSE-licensed asbestos removal, remediation and disposal. We offer you the most cost-effective, fast, safe and quality-driven asbestos removal services available. You will have the best, most highly-trained team to deliver your project – on time and on budget. See how we can help you!
Asbestos Surveys
All survey types and testing, delivered to you when you need it. We offer you fully-compliant and insured information – allowing you to effectively manage your asbestos. You will have fully-trained, certified and highly-experienced asbestos surveying consultants helping you achieve your desired outcome. If you need any type of asbestos survey, inspection or testing, we have the solution you need. Find out what we can do for you!
Asbestos Training
HSE-recognised, UKATA-certified asbestos training for you and your team. We deliver every type of asbestos course you will ever need – including bespoke training courses relevant to your organisation. Find out how we can help you by delivering the training you need!