Find your next Facilities Management partner today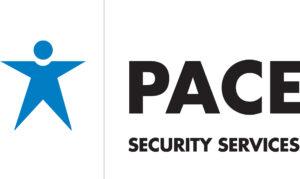 Pace Security
0208 529 3888
About us
Pace Security is a London – based privately owned company which was formed in 2002 and has achieved the BS EN ISO 9001 quality accreditation reflecting our commitment to attaining the highest possible levels of service and to continuous business improvement. We were one of the first companies to also achieve Approved Contractor Status following the Security Industry Authorities rigorous assessment process. The company is owned and managed by some of UK security industries most experienced and respected security industry professionals. We are committed to the needs of our client's; we have the flexibility and experience to meet any requirement. At Pace Security we recognise the burden of responsibility placed on the contractor. Experience teaches us that the only way to achieve the right result is to listen. To grasp the customer's perspective, act as a trusted advisor and offer appropriate assistance which is ethical and above reproach. It should be a contract forged in a spirit of partnership. We believe in accountability, open communication, setting explicit expectations.
People drive our success – in each and every one of our assignments, we pay particular attention to positioning the right people in the right place ensuring that they deliver service excellence across all market sectors. We have built long term relationships with our Clients based on trust, service and results.
Pace recognises that our most valuable asset is our people as it is they who ultimately determine the quality of our service. Pace owes its success to the outstanding dedication, teamwork and commitment of its people. As we keep stressing, everything we do begins and ends with people. We only take employees who are composed, positive, unflappable, clear thinking, and focused under pressure. But we ensure they are results orientated too, with a high drive to meet objectives and set standards. There are FOUR qualities we value above all others.
We demand that Security Officers are:
Reliable
Trustworthy
Conscientious
Flexible
How do we make sure of this? By making staff actively involved and valued.
Services
We have used Pace Security Services LTD for over 10 years to complement our Community Policing and Security Department. The reason I have used them for so long is that they are not one of the big companies who tend not to care and who most just tender to get into specific industries. Pace are always contactable up to MD, no issue is ever a problem to resolve. We have been through many initiatives with pace who are always willing, available and adaptable to new ideas and initiatives. Management or contract has always been spot on from KPI, SLA and invoicing, with any issues being resolved quickly.
Terry Vass, Head of Security and Emergency Planning.
Brunel University London.
Pace Security have proven to be a solid supplier. They deliver on what they promise to do. Pace had only just started our contract when the pandemic hit and they were flexible and adapted to an ever-changing landscape throughout, supporting us as clients and their staff. They always respond quickly, are always available and will work in partnership to get the best out of the team and contract, even when the local dynamics are extremely challenging. I have no hesitation in recommending them as a security provider.
Alex Valenzuela, Director of Place
South Bank Employers' Group
I have used Pace as my security provider for nearly 6 years. Over the years they have provided excellent service and continue to do so.
David Plumb DipSCM, The Brunswick Shopping Centre
Lazari Investments Ltd
Clients we work with